TRICONEX 4118 Plenty Of On Stock
TRICONEX 4118 plenty of on stock
140.0~200.0 USD
Min. Order:
1 Piece/Pieces
Place of Origin:
Fujian, China (Mainland)
Means of Transport:
Ocean, Air, Land
Product Description
*NEW* TRICONEX 4118 TRICON 4118 NEW IN STOCK & FAST SHIPPING SAME DAY
All products we sell are 100% New original Package in good condition and will be examed before they are shipped.
Contact:Jessica
Skype:jessica01235483
Email:sales*mvme.cn (please change * to @)
TEL:86-592-5856209
Mobile Phone:86-18030235311(WhatsApp)
Wechat:hu18030235311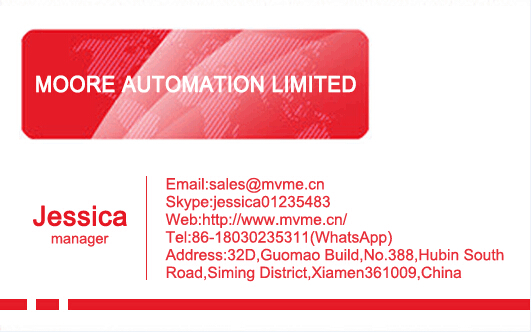 TRICONEX control system through the main processor (MP) and communication modules on the port to achieve through the function. The communication port supports MODBUS slave, master and master / slave protocols, Tristation, TSAA (including DDE, OPC) and little point communication protocol.
The TRISTATION 1131 development platform is an integrated tool for TRICONEX control system application development, programming debugging and compilation of data. The programming, user interface and self-contained file functions are much better than traditional engineering development tools. TRISTATION 1131 conforms to the IEC 61805/61131 international standard, is developed in the WINDOWS 2000 operating system development software, and follows the Microsoft Windows graphical user interface guidelines.
IPS TRICONEX safety control system typical application
Safe Emergency Parking (ESD)
Industrial and mining enterprises in order to avoid the fire and toxic, harmful, combustible gas threat, the protection system requires a high availability and reliability. TRICONEX passes the replacement of the failed module to achieve high availability. Each module, field signal line and sensor fault are detected by the built-in diagnostic function, the gas monitor analog signals are directly connected with the controller.
The operator interface monitors the fire and gas systems and diagnoses the sensors connected to the TRICONEX controller. Traditional fire and gas meters can be replaced by an integrated control system that saves installation space while maintaining a high degree of safety and availability.

1.Allen-Bradley (USA AB) Series Products>
2.Schneider (Schneider Electric) Products
3.General electric (General Electric) series products
4.Westinghouse (Westinghouse) Product Series
5.SIEMENS (Siemens Products)
6.Sales of ABB Robots. FANUC Robots, YASKAWA Robots, KUKA Robots, Mitsubishi Robots, OTC Robots, Panasonic Robots, MOTOMAN Robots.
7.Westinghouse (Westinghouse): system, WDPF system, MAX1000 system spare parts.
8.Invensys Foxboro I/A Series System, FBM (Field Input/Output Module) Sequence Control System, ladder logic control, accident recall processing, digital-analog conversion, input/output signal processing, data communication and processing Invensys Triconex: Redundant fault-tolerant control system, the most modern fault-tolerant controller based on Triple Modular Redundancy (TMR) architecture.
9.Siemens (Siemens): Siemens MOORE, Siemens Simatic C1, Siemens CNC system
10.Bosch Rexroth: Indramat, I/O Module, PLC Controller, Drive Module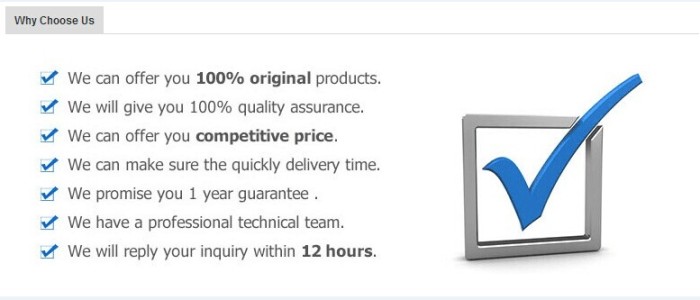 9ETY22 CRT
IC752WTE000D
KJ3002X1-BA1
KJ4101X1-BA1
KJ2002X1-CA1 M5
KJ3001X1-BH1
KJ4001X1-CB1 12P0625X052
KJ4001X1-CC1 12P0733X042
KJ3001X1-BB1
KJ3221X1-BA1
IDA-JMB
PMCB11M1
KJ4002X1-BF2
KJ1501X1-BB1
KJ4010X1-BG1
BM11M1
KJ4001X1-BE1
KJ4001X1-NA1
KJ4001X1-NB1
KJ4001X1-CA1 12P0623X062
KJ4001X1-CG1 12p1812x042
KJ3203X1-BA1
KJ3222X1-BA1
51304685-200+51401598-200
51304483-100
51304518-200
XDL505
XD50-FCL
XD50-FC
51303979-400
51304518-150
51304685-150+51401598-150
51304685-100+51401598-100
XCL5010
51304493-250
51304493-150
51304419-100
51304501-100
51190916-104
51304493-100
51303979-550
51109693-100B
51201397-004
51401469-100
51304419-150
51201420-004
NB1U40X-01 /NB1U40R-11
NJ-Y8-R
NJ-X32-1
NJ-CPU-B16
FPC220P
NB2-E36R3-AC
NB1-P24-AC
NB1-P40-AC
FPU120H-A10
FTU133B
FTU443A
NJ-BP8
NW0P20T-31
NB2-P24R3-AC
FTU266B
NWOP60R-31
NJ-Y16-R16
NJ-X16-5
NB0U14R-31
NB1-E56-AC
NB1W40R-11
NB1-P56-AC
NB1W24R-11
NB1-E40X-AC
NW0P30R-31
NW0P20R-31
NB0-P24R3-AC
FTT320T0-G02
NB2W56R-11
HITACHI SEIKO BW012 A1 N-A/1FDC DC 68E2.118831 D31182-129
HITACHI BW023-A0 N-A/0 iSO i/O B 68E2.119307 D31182-109
Ogura Clutch Co. 24v dc Electric Clutch MNB 09.-01 MND0.9-01 24vdc 20mm
INFINITY EMX156 240V 3.5A 4960000136
GE Fanuc IC693CPU331-CD
SQUARE D SY/MAX 400 Processor 8020 SCP424R
SQUARE D SY/MAX 400 Processor 8020 SCP424
SQUARE D SY/MAX 400 8020 SCP-424X SERIES E REV 4.10 5VDC
SQUARE D SY/MAX 400 8020 SCP-424X SERIES D REV 4.10 5VDC
ALLEN BRADLEY GUARD MASTER 440N-C02070 EN60204-1
FANUC A03B-0808-C020 BID16A1
GE Fanuc Electr Module IC660EBD021U
SQUARE D SYMAX SY/MAX DUAL CONVERTER 8030CRM-601
PULIZZI ENGINEERING PC 1674 FSU3684AA
Square D 8030 ROM-121 Ser C, SY/MAX
Square D 8030 ROM-121 Ser D, SY/MAX
RELIANCE AUTOMAX PLC 9 SLOT RACK CHASSIS 45C918
SQUARE D SY/MAX INPUT MODULE 8030 RIM-121R
SQUARE D SY/MAX CLASS 8030 TYPE CRM-220 8030-CRM-220
MOORE INDUSTRIES PROGRAMMABLE ISOLATED TEMP TRANSMITTER TRY/PRG/4-20MA/10-42DC
RELIANCE ELECTRIC 57408-1C 57408-1
CINCINNATI MILACRON 3-531-4475A
SQUARE D SYMAX REMOTE INTERFACE 8030 CRM-222R
ABB SAFT 174 TBC 58101346 FC 921210
CINCINNATI MILACRON 3-533-0711G
NO NAME SCM3 098-63403-01 63403-02060310070009
NO NAME SCM3 098-63403-00 63403-0105103140014
ALLEN BRADLEY 120661-02 W/ 120710-04 120663 PC
MITSUBISHI PROGRAMMABLE CONTROLLER FX2N-LON-ADP-RY
SQUARE D SY/MAX 8030 CRM-222R SERIES C/G 30608-550 5VDC
TOSHIBA SSN325 MS SN325MS
Siemens Simatic S5 6ES5 305-7LA11 IM305
ALLEN BRADLEY PLC REAL 1771-DC
HORNER ELECTRIC FOR GE 90-30 HE693THM400E
NORGREN PVA/8080/M/320 H11DD 80m-320mm 1-16BAR
AEG MODICON DEP214/AS-BDEP-214
SQUARE D SY/MAX 400 8020 SCP-423 SERIES B4/C1 REV 3.00 5VDC
GE Fanuc Term Asm IC660TBD024K 12-24vdc 32 SRC
GE Fanuc Term Asm IC660TBD025K 5-24vdc 32 SRC
EUROTHERM CONTROLS EMD/DM/4-20MA/J/0-999C/4-20MA/J/0-999C EMDDM420MAJ0999C
EUROTHERM CONTROLS EMD/DM/4-20MA/J/999C/4-20MA/J/999C EMDDM420MAJ999C
EUROTHERM CONTROLS EMD/DM/4-20MA/J/0-999C/4-20MA/J/0-999C//NS1C804
ALLEN BRADLEY 120661-01 REV2 120665
RELIANCE LATTISNET SYNOPTICS MODEL 3002 AF3S461 460W AC-DC
SMC MANIFOLD EX120-SMJ1 SOLENOID VQ1100R-5 VQ1200RY-5 VQ1100RY-5
BURKERT VALVE MANIFOLD 00456991 6518 C 5/16 NPT1/4
OMRON OUTPUT UNIT C200H-OD21A
SMC MANIFOLD EX120-SMJ1 SOLENOID VVQ1000-10A-1 VQ1400Y-5 VQ1301RY-5-X40
Our services
Packing & Delivery
1)100% full New! - Original Factory Seal !
2)Warranty: 1 year
3)Package: Original packing with cartons.
4)Delivery time: Shipped in 3 days after payment

---
---