WOODWARD 5501-467 Module - IN STOCK
WOODWARD 5501-467 Module - IN STOCK
333.0~666.0 USD
Min. Order:
1 Piece/Pieces
Place of Origin:
Fujian, China (Mainland)
Means of Transport:
Ocean, Air, Land
Product Description
WOODWARD 5501-467 Module

Manager: Jessica | Email: sales*mvme.cn ( change * to @ )
Skype: jessica01235483 | Phone/WhatsApp: 86-18030235311

Distributed control system (DCS)
Programmable Logic Controller (PLC)
Remote input / output module (RTU)
Industrial PC (IPC)
Industrial low-frequency screen
Lowcapacity hard drives for industrial use SCSI (50,68,80Pin)
AnyBus (Gateway)
Human-machine interface
Industrial control related ancillary products

Moore is committed to providing economic solutions for industrial parts and equipment. We can provide unparalleled value for quality products because we are a direct source. We strive to continuously improve the environment, and at the same time we are committed to supplying you with all the products at the supplier's price.
Why does it cost only a small part to choose a distributor who can quickly acquire the same parts? We have many years of collective and comprehensive knowledge and experience in industrial material management. This means that we can provide you with the greatest value and innovation for every spare part cost. We always ensure that your satisfaction is guaranteed.
Our Mission: Make it easier for customers to buy industrial components
Vision :Reliable Global Supplier of Industrial Spare parts
Purpose:Moore's goal is to become the industry's "Standard"
Jessica | sales*mvme.cn ( change * to @ ) | 18030235311

* Huge amount of inventory,More than 200 million RMB value industry products in warehouse,This will save your delivey time.
* Competitive Price + Soonest Delivery + Perfect after-sales service
* Stock info will be informed before your order,To make everything under control.
* Original factory products.
* Sooner customer service in 1 hour
* Experienced technichal support team
* Original factory warranty for all goods from us

| | |
| --- | --- |
| GE | IC220MDL753 |
| GE | IC220PWR013 |
| GE | IC220STR001 |
| GE | IC220STR003 |
| GE | IC676PBO082 |
| GE | DS200FCSAG1A DS200FCSAG1ACB |
| GE | DS200FCSAG2A DS200FCSAG2ACB |
| GE | SR489-P1-HI-A20 |
| GE | SR745-CASE 745-W2-P5-G5-HI-T |
| GE | 6232BP10820 IC660EBA023 |
| GE | 6234BP10920 IC660EBD120 |
| GE | 6231BP10820 IC660EBA024 |
| GE | 6233BP10820 IC660EBA021 |
| ABB | DSTC120 57520001-A |
| ABB | DSDO115 57160001-NF |
| ABB | DSPC173 57310001-MT |
| ABB | PFSK101 YM322001-ED |
| ABB | PFSK111 5735175-C |
| ABB | YXI115B YT204001-AL |
| ABB | CI854AK01-EA 3BSE030220R2 |
| ABB | CI858K01 3BSE018135R1 |
| ABB | PM860AK01 3BSE066495R1 |
| ABB | 07KT97 WT97 GJR5253000R4270 |
| ABB | SAFT113POW SAFT 113 POW |
| ABB | BRC400 P-HC-BRC-40000000 |
| ABB | CS31 ICDT08B5 GJR5251600R0101 |
| ERPO | PR6426/010-010 |
| EPRO | PR642 CON021 |
| EPRO | UES815S |
| EPRO | PR6423/10R-040 CON021 |
| EPRO | PR6423/10R-010 CON021 |
| EPRO | PR9268/300-000 |
| EPRO | PR6423/002-000 CON021 |
| EPRO | PR9376/010-011 |
| EPRO | PR96424/010-000 CON011 |
| EPRO | PR6424/000-000 CON21 |
| EPRO | PR6424/000-040 CON21 |
| EPRO | MMS6350 |
| YOKOGAWA | ADV561-P11 S1 |
| YOKOGAWA | ADV151-P00 S2 |
| YOKOGAWA | ADV151-P00 S2 ATD5A-00 |
| YOKOGAWA | AAI141-S00 S2 |
| YOKOGAWA | DX11*A |
| YOKOGAWA | PW301 |
| YOKOGAWA | CP451-10 S2 |
| YOKOGAWA | PSCCM22AAN |
| YOKOGAWA | ADV151-P00 |
| YOKOGAWA | SDV541-S23 |
| YOKOGAWA | MX2*D |
| YOKOGAWA | VF701 |
| YOKOGAWA | VI701 S1 |
| YOKOGAWA | AAI841-H00 |
| TRICONEX | 3000510-180 |
| TRICONEX | 3008 |
| TRICONEX | 3511 |
| TRICONEX | 3624 |
| TRICONEX | 3664 |
| TRICONEX | 3700A |
| TRICONEX | 3704E |
| TRICONEX | 3706A |
| TRICONEX | 4000103-510 |
| TRICONEX | 4210 |
| TRICONEX | 8312 |
| TRICONEX | 9674-810 |
| TRICONEX | 9853-610 |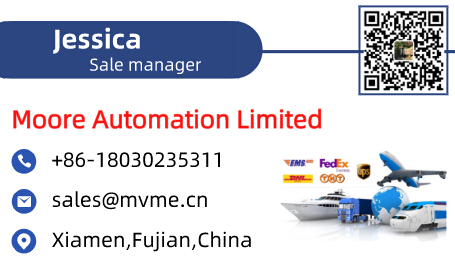 ---
---