YB560100-EA S3 | ABB | POWER SUPPLY
YB560100-EA S3 | ABB | POWER SUPPLY
666.0~999.0 USD
Min. Order:
10 Piece/Pieces
Place of Origin:
Fujian, China (Mainland)
Means of Transport:
Ocean, Air, Land
Packing:
New carton packaging
Delivery Date:
3 days after payment
Country of origin:
SWEDEN
Product Description
YB560100-EA S3 | ABB | POWER SUPPLY
Moore Automation
Sales Manager:Jessica
Email:sales*mvme.cn (please change * to @)
Skype:jessica01235483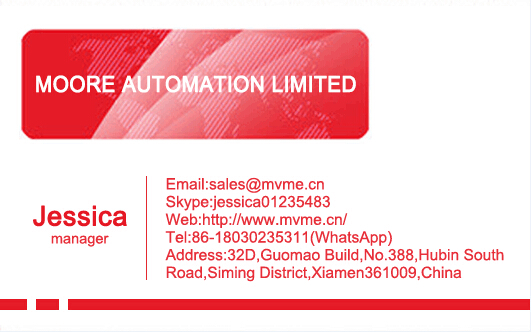 The CI873 can be used to connect an AC 800M controller to external Ethernet devices using the EtherNet/IP protocol.
The TP867 Baseplate has two RJ45 Ethernet connectors. For CI873, only the CH1 connector that supports 10 Mbps/100 Mbps is used.The baseplate has a code lock which prevents the installation of an incorrect unit type onto the TP867 Baseplate.
The CI873 expansion unit contains the CEX-Bus logic, a communication unit and a DC/DC converter that supplies appropriate voltages from the +24 V supply through the CEX-Bus. The Ethernet cable must be connected to the main network through an Ethernet Switch.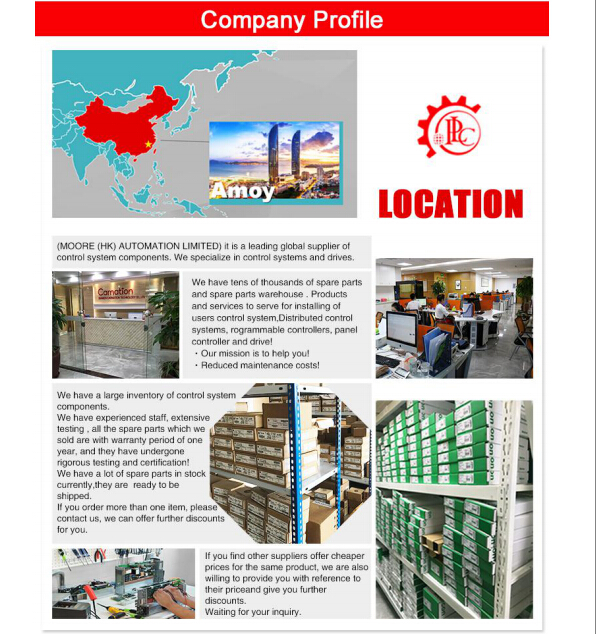 The output voltage of all three PSUs is a regulated, low noise, 24 V DC. A green LED on the PSU front panel indicates that the output circuit is providing the correct output voltage level. The double connectors provided on the 24 V DC output terminals allow for connecting more than one piece of equipment.
A surge current limiter within the PSU circuit provides a soft-start feature. Consequently the controlled power-on of a PSU will not trip fuses or ground-fault circuit breakers. In addition, the normal disturbances that occur within an industrial main network will not result in transient fault conditions or tripping.
C500-DUM01
C200H-AD003
CP1W-40EDR
C500-LK009-V1
C200H-AD003
C200HG-CPU43-E
CS1W-BC053
C200H-OD218
C200H-ID216
C200HW-SLK24
CS1W-SCU21
C2000H-CPU01-EV1
C200HW-PA204S
C200H-OC225
C200H-ID212
C500-ID219 3G2A5-ID219
C500-OD412 3G2A5-OD412
C500-ID218 3G2A5-ID218
C500-OA226 3G2A5-OA226
CV500-SLK21
C500-OD213 3G2A5-0D213
C500-ID215 3G2A5-ID215
C500-IA223 3G2A5-IA223
| | |
| --- | --- |
| YOKOGAWA | AMM32 S3 |
| YOKOGAWA | AMM22 S3 |
| YOKOGAWA | AMM42 S3 |
| YOKOGAWA | AMM32J S1 |
| YOKOGAWA | ADM12 S4 |
| YOKOGAWA | AMM12 S3 |
| YOKOGAWA | ADM51 S4 |
| YOKOGAWA | ADM52 S4 |
| YOKOGAWA | AAI543-S00 S1 |
| YOKOGAWA | AAP135-S00 S2 |
| YOKOGAWA | AAR181-S00 S2 |
| YOKOGAWA | AIP827 |
| YOKOGAWA | F3BL00-0N |
| YOKOGAWA | F3BP20-0N |
| YOKOGAWA | F3BU06-0N |
| YOKOGAWA | F3BU13-0N |

All products we sell are 100% New original Package in good condition and will be examed before they are shipped.
in stock
1 year warranty
Original and new packing
Delivery with DHL 3 days after payment
---
---