YPK117A | ABB | Communication Module
YPK117A | ABB | Communication Module
666.0~999.0 USD
Min. Order:
10 Piece/Pieces
Place of Origin:
Fujian, China (Mainland)
Means of Transport:
Ocean, Air, Land
Packing:
New carton packaging
Delivery Date:
3 days after payment
Country of origin:
SWEDEN
Product Description
YPK117A | ABB | Communication Module
Jessica.[Email:sales*mvme.cn (please change * to @)]
Jessica.[WhatsApp:+8618030235311]
Jessica.[Skype:jessica01235483]
Jessica.[Quote to you within the shortest possible time with our best price]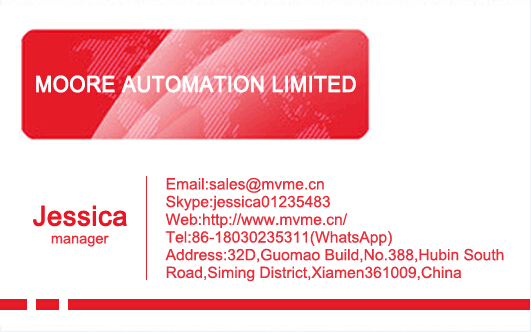 The MOD5 communication interface, type - CI872, connects the AC 800M controller to the MOD5 controllers.
The baseplate has a code lock that prevents the installation of an incorrect unit onto the TP858 baseplate.
The CI872 expansion unit contains the CEX-bus logic, a communication unit, and a DC/DC converter that supplies appropriate voltages from the +24 V supply through the CEX-bus.
CI872 should be mounted only on a horizontal DIN- rail. The base plate has a locking mechanism that contacts the metal back plate to the DIN-rail, which provides an effective ground connection. The CI872 and its base plate are supplied as a single unit (CI872), and there is no requirement to separate them during the mounting procedure. To mount the modules on the DIN-rail, it is necessary to use only a flat bladed screwdriver.
CQM1-PA206
C200H-BC081-V1
CQM1-OC222
C200HS-CPU31-E
CPM1A-40CDR-A-V1
S82K-03024
C200HW-PA204
C500-ID212 /3G2A5-ID212
C200H-OD212
C200H-SP001
C200HS-INT01
61F-G4N
3F88L-132
C200H-LK401
C200H-CE001
C200H-DA003
C200H-OC223
C200H-ID215
C200H-DA002
C200H-DA004
CQM1-OD213
CQM1-CPU11-9
CQM1-OD211
C200H-CN311
| | |
| --- | --- |
| ProSoft | MVI94-MCM |
| ProSoft | PLX31-EIP-MBTCP |
| ProSoft | MVI56-GSC |
| ProSoft | MVI56-MNET |
| ProSoft | 3100-MDA4 |
| ProSoft | 3100-MDA16 |
| ProSoft | MVI56-MDA4 |
| ProSoft | MVI56-ADMNET |
| ProSoft | 3100-INUSA |
| ProSoft | 3100-LTQ |
| ProSoft | ILX56-MM |
| ProSoft | MVI56-AFC |
| PROSOFT | MVI56-PDPMV1 |
| PROSOFT | MVI56E-MCM |
| PROSOFT | MVI46-MCM |
| PROSOFT | MVI69-MCM |
| PROSOFT | MVI69E-MBS |
1 year warrantyIn stock

Original and new packing
Delivery with DHL 3 days after payment

---
---