H41q(HIQuad) - Hima - Compact System Cpu 21 Slot
h41q(HIQuad) - hima - compact system cpu 21 slot
990.0~1060.0 USD
Min. Order:
1 Piece/Pieces
Place of Origin:
Fujian, China (Mainland)
Means of Transport:
Ocean, Air, Land
Product Description
h41q(HIQuad) - hima - compact system cpu 21 slot
✈ Contact: Jessica
✈ Email: sales*mvme.cn (please change * to @)
✈ Skype: jessica01235483
✈ Mobile Phone: 86-18030235311(WhatsApp)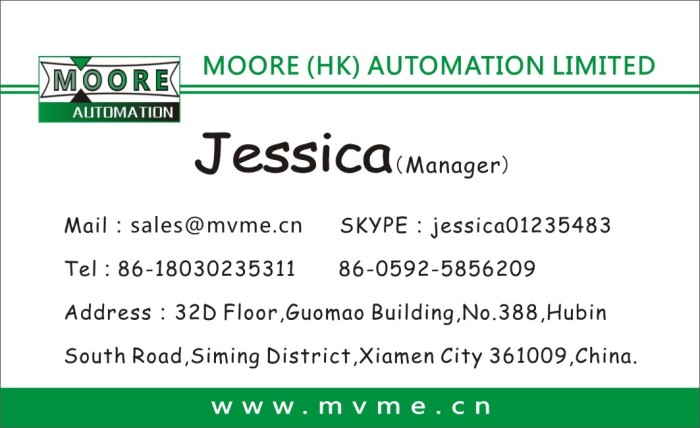 Moore has been providing an independent network of industrial automation distributors worldwide since 2009.
Since its establishment, Moore has established a unique global purchasing relationship with global distributors, enabling us to lower than competitor's Cost Providing Spare Parts Solution
In order to make our customers'business more competitive. We provide a wide range of spare parts. This helps our customers.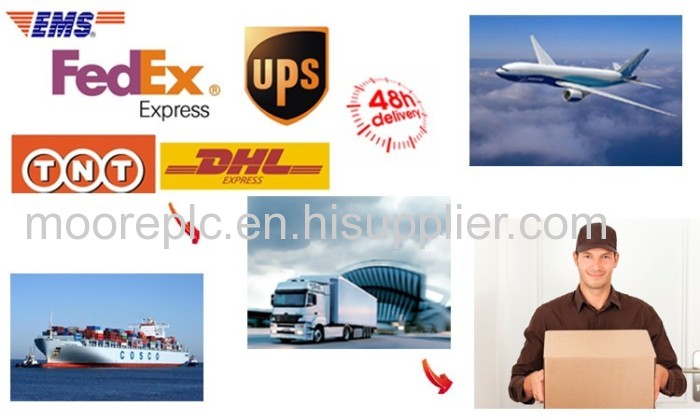 Are you looking for cost savings and more effective optimization of spare parts purchasing process?
Through e-commerce promotion, we can optimize your purchasing process.
To reduce your direct and indirect costs. Provide a series of links to any spare parts you need. In addition, we have established links with more overseas suppliers.
Our e-commerce consultant will be happy to discuss with you your demand for spare parts.
+ Usability, +Responsibility: Our first task is your satisfaction!
Our supply chain platform ensures optimal delivery of industrial parts cycle.
Giddings And Lewis 502-03551-02
NOS G&L Giddiness & Lewis 502-03548-00R4 / 5020354800R4
GIDDINGS & LEWIS SHUGART KEARNEY TRECKER DRIVE BOARD 1-2100302 26048-2-3358-9-4
GIDDINGS & LEWIS SHUGART KEARNEY TRECKER DRIVE BOARD 1-2100302 26058-6-3827-24-4
Giddings & lewis 502 02804
Giddings & Lewis 502 02804 50
Giddings & lewis input module, 502-03550-00r1
Giddings & Lewis 502-02804-50
Giddings & Lewis 502-03518-00R5
Giddings & Lewis Input Encoder Module, # 502-03782-02R3
Sheffield Giddings Lewis M.1301.3933 NSM Motor Cable 15 m PWR-NSM-015M
Sheffield Giddings Lewis M.1301.3996 Motor Cable ENC-NSM-015M-MCS-DCA
Sheffield Giddings lewis vermilion 1301.3933
Sheffield Giddings Lewis M 1301.3996 Engine Wiring ENC-NSM-015M-MCS-DCA
Sheffield Giddings Lewis M 1301.3933 Nsm Motor Kabel 15 M PWR-NSM-015M
Giddings & Lewis Entrada Codificador Módulo, # 502-03782-02R3
Sheffield Giddings Lewis M.1301.3996 Motor Cable ENC-NSM-015M-MCS-DCA
Sheffield Giddings lewis motor m.1301.3933
Sheffield Giddings Lewis M.1301.3933 Motore Cavo 15 M PWR-NSM-015M
Sheffield Giddings Lewis BERMELLóN 1301.3933
Sheffield Giddings Lewis M.1301.3933
Giddings & Lewis Input Module, 502-03550-00R2
Giddings & Lewis Video Interface Module 502-02904-20
| | |
| --- | --- |
| Honeywell | FS-TSAI-1620M |
| Honeywell | FC-TSRO-0824 |
| Honeywell | 51304754-150 MC-PAIH03 |
| Honeywell | 80363969-150 MC-PAOY22 |
| Honeywell | 80363972-150 MC-PDIY22 |
| Honeywell | MC-PDOY22 80363975-150 |
| Honeywell | 51304453-150 MC-TAIH02 |
| Honeywell | 51204172-175 MC-TAOY22 |
| Honeywell | 51204160-175 MC-TDIY22 |
| Honeywell | 51204162-175 MC-TDOY22 |
| Honeywell | 51309218-175 MC-TAMR03 |
| Honeywell | ACX633 51196655-100 |
| Honeywell | 51305430-100 |
| Honeywell | 51402797-200 |
| Honeywell | 51309218-175 |
| Honeywell | 51401052-100 |
| Honeywell | 51305072-200 |
| Honeywell | 51401583-100 |

---
---